If people hate and grudge you for being fabulous and hot, let them. Because obviously, they are either pathetically ugly, trying hards or just plain wanna-bes who cannot seem to beat you off.
I just found this from
Jhana
's blog and I found it very interesting and so, I decided to make my own list.
Instructions
:
[1] - List your top 10 celebrity crushes.
[2] - Put all of them IN ORDER of your LUST for them. (10 to 1, 1 being the number one fixation)
[3] - Say which movie/show/thing it was that hooked you.
[4] - Supply photos for said people.
[5] - Tag five people!
10. Who wouldn't know
Chad Michael Murray
? haha =] He is the oh-so hot "
Lucas Scott
" in One Tree Hill. Though I don't watch that series but still, Chad really captivated me with his charms.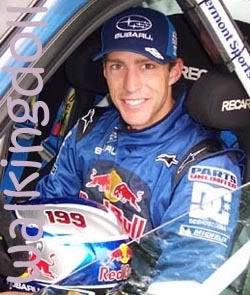 9. Should I consider
Travis Pastrana
a celebrity? I guess, yes. Well, I know most of you don't know who this cute guy is. He is actually a well-renowned motocross player and you will frequently see him on X-Games.
8. He is the very famous vocalist of SpongeCola,
Yael Yuzon
. This Atenista really caught my attention ever since they started performing. But this guy is already taken. haha =] As if I have a chance.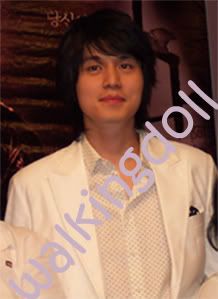 7.
Lee Dong Wook
or also known as
Julian
is one of the lead characters on the drama-comedy Koreanovela, My Girl, together with Lee Da Hae. Oh yeah, the first time I saw him in TV during the commercial of that said soap, I was like "
oooh
!" and from then on, I started watching My Girl. haha =] He is indeed good looking. Too bad I wasn't able to catch him in person when he visited Philippines.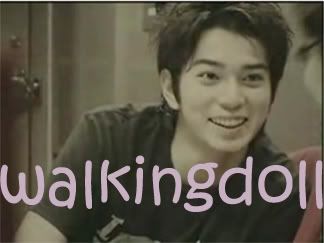 6.
Matsumoto Jun
is the name and I first saw him on Gokusen. He is super hot. His look is more of a woman but still, it suits him. And actually, I watched Hana Yori Dango because of him and I honestly envy the lead girl character because they kissed. haha =]
5. The rookie from Dela Salle Zobel is now playing for the Dela Salle Green Archers. His name is
Simon Atkins
and wears the number 7 jersey. I first saw him during the Flying V Invitational and even he was just sitting on the bench, he was the one who caught my attention. He looks like a gangster but it suits him a lot.
4. The one who is blessed with good looks, talents and brains, as well,
Chris Tiu
of the Ateneo Blue Eagles is somehow a perfect role model for the youth. This guy really plays well and every girl would surely scream whenever he holds the ball. He is super duper
gwapo
. I want to see him in person.
3. He is my
Legolas
. haha :P I so love
Orlando Bloom
from the very first time I saw him on Lord of the Rings. He is actually the hottest bachelor in Hollywood.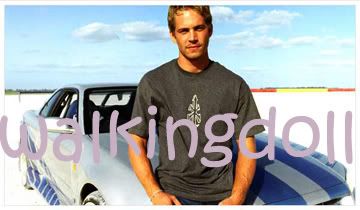 2.
Paul Walker
holds the number two spot in my heart. Wow! haha =] I first saw this guy on the movie The Fast and the Furious and from then on, he became my crush. This guy has a beautiful body (try to watch Into the Blue).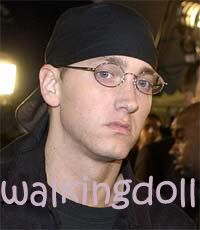 1. You won't believe but I am really into
Eminem
. He is my ultimate crush. From the time I heard him rap and saw his video and until now, he is still my number one crush. He may have a bad image but I know, he is still good inside and out, as well.
In return, I am tagging everyone on my Friends List.