Knowing that you've been loved by someone makes every morning worth getting up for.
I'm so fed up with doing the same routine everyday but I don't have the right to change it or what. Why? You wanna know why? Well, I'm still a bum up to this very moment. And now, I am a professional bum.
Its been two months (almost, actually) since my graduation day and up to now, I haven't found a job. No, it's not about being lazy but it is just really difficult to find a job nowadays due to the financial meltdown and most IT companies require a minimum of one year experience.
I don't want to enter the field of call center. I'm neither against the type of business nor the agents but it's not the job I want. Receiving calls from clients is not the type of job suited for me. And besides, I don't wanna risk my health for the sake of money or work. Plus, I know I can't work on a graveyard shift.
But I badly want a job now. I have been applying online since April and only got a few calls. I have attended exams and interviews and yet, I haven't received any calls coming from them regarding my application. Many have told me to wait because it is still too early. That is what I am doing now - waiting for nothing. But then, I'm still applying. It's kinda frustrating because some of my friends and batchmates have their respective jobs already and working on some reputable companies while me, still unemployed.
I have applied on one of the best companies here. I passed the phone interview and took the exam but until now I haven't received any calls coming from them. Know what, that company is my dream workplace. When I first stepped into their office, the feeling was really different - a feeling that I haven't felt on other companies I went to. And I said to myself, "
I really wanna work here
."
I keep on praying that God would allow me to work there. It is the company I would love to work with. I hope God would answer my prayers. It will really mean a lot to me. And guys, please do pray that the company I am talking about will hire me real soon. It's my dream company, swear. Thanks!
Anyway, I am quite pissed for the defeat of the Denver Nuggets just this morning. They were defeated by the Los Angeles Lakers with a 4-2 playoffs record. I'm friggin' sad because I am an anti-Kobe ever since. :) But then, I still have Orlando Magic on the other side, still fighting to win the Eastern Conference Finals over the Cleveland Cavaliers.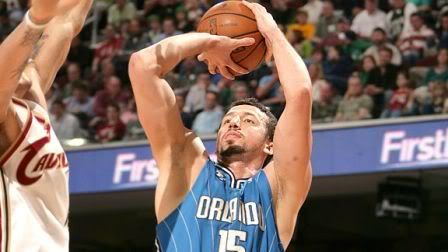 I am not a Magic fan ever since not until I watched how great Hedo Turkoglu in shooting. I am always attracted to guys who play Basketball well, most especially, shooters, point and shooting guards. And Dwight Howard is cool, as well. Orlando Magic, I think, is the coolest team in the NBA. I hope they will be this year's champ 'cause I know how hungry and thirsty they are for the crown.

By the way, I have read this news in
Yahoo!
: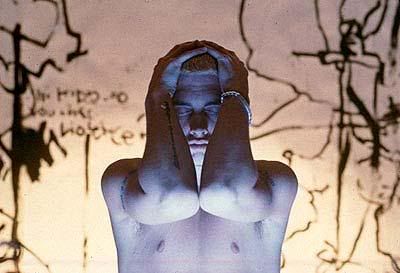 "Eminem, who was born 2-1/2 years after the Beatles broke up, is the only artist who has sold more albums in this decade than the fabled foursome. Eminem's new album Relapse sold 608,000 copies this week, lengthening his lead as the artist who has sold the most albums in the 2000s. The rap superstar has sold 31,127,000 albums since the first week of January 2000. In second place: The Beatles, who have sold 27,591,000 albums in the same period. (That's not bad for a group that broke up in 1970.) The Beatles have done better in this decade relative to the competition than they did in the '90s, when they were the #5 album-selling act.

Eminem, 31,127,000. First charted: 1999. Eminem, 36, is the top male artist and the top rap artist so far in this decade. His 2000 album The Marshall Mathers LP is his best-seller. It has sold 10,178,000 copies."
To let you know, I am a big fan of the White Rapper, Eminem. :)