00today, the
NCAA
short for
NATIONAL COLLEGIATE ATHLETIC ASSOCIATION
officially began. sadly,
DYEI
and i didn't got the chance to watch because we were scared that we might get wet if if we go. hehe. =D just last night, we were talking if we will watch or not but this morning, she decided not to go and i too. and because i have cough and cold pa. the 82nd season's motto is
[edit]
"PROUD AND TRUE AT 82: BLAZING BEYOND LIMITS"
[/edit]
but i'm not happy with the mascot. hehe. =D
OCTO-ONE
is still the
BEST
!!!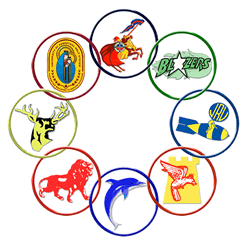 i ended up watching the opening ceremony on television. =D i saw
SAN BEDA's
lineup and it is true that they have fil-am players. hehe. =p i hope those players are
'banban'
haha.
*peace out*
but then, kinda nervous [??] because most of
LETRAN
's keyplayers graduated already and it is only
BOYET BAUTISTA
and
AARON ABAN
will be the
KNIGHTS IN SHINING ARMOUR
. but i hope, those new players will do their best to win again. =D again, everybody is still looking forward on
LETRAN
and
PCU
match-up and they believe that
LETRAN
will be the team to beat again this season. so, i'm expecting another wonderful and successful season of
NCAA
. i hope that
LETRAN
will capture again the crown.
after the opening ceremony, the games began right away. first game was between the host
BENILDE
and the champs
LETRAN
. well, who do you expect to win?? of course,
LETRAN
. we got the game one. the game ended with
LETRAN
's having a score of
65-44
. look,, it was
'tambak'
. they played really well though
ABAN
was in the bench because of injury.
JAZUL
was named the
BEST PLAYER
.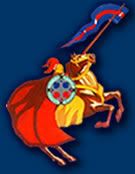 yesterday, i found out that i was recommended by my second sem prof to be the
ASSISTANT SECRETARY
of
LCS [LETRAN COMPUTER SOCIETY]
, the official org of the
IT
students. waaah!!! i didn't expect that. hehe. =D i hope that it will not affect my studies. i don't want to cut classes noh. =D after my class yesterday, i attended the meeting and they were really nice even our adviser. i just wish that un nga, it will not affect my academics coz you know, if it will affect, then i should back out na. sorry but my
education is my first priority
. =D
i have so many things to do pa. waaah!!! i can't believe that it will be this hard to be a sophomore
IT
student. hehe. =D i'll end this up na. bye!!!