Never give up on love, you never know when you might get a second chance.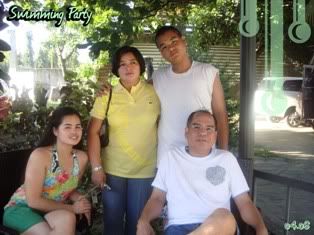 Last April 6 was the celebration of Tita Tessie's 65th Birthday. We had a swimming party at somewhere in Parañaque. The place is really cool, perfect for intimate family gathering. It is a private pool, by the way. It was a surprise party organized by Tita Tessie's two daughters and their respective husbands. I was waiting for this event because I couldn't wait to hit the pool. I enjoyed the entire day with some of my relatives. It was a bonding time for us, most especially, my cousins.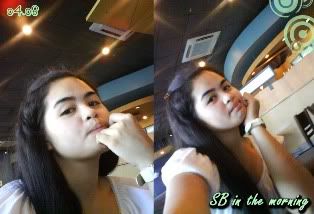 Last April 8, I was supposed to have an exam in Chinabank at eight o'clock in the morning. The venue was in Makati and supposedly, my dad, mom and brother would accompany me there since I am not familiar with Makati though I have been there for how many times already. We waited for a cab. It took us a lot of time and yet, we couldn't find one. So I decided not to go anymore. My mom was really pissed. I know, it was my fault. I was the one who canceled it. I just texted the one who called me and asked her to just re-sched my exam and fortunately, she agreed.

We just decided to take our breakfast at MXT Tea House in Sta. Cruz. We ate
lugaw
, pork siomai, sharksfin and
siopao
. Afterwhich, we went directly to SM San Lazaro. It was still early and the mall was still close. Good thing, Starbucks was open and we decided to stay there and have some coffee. We were the first set of customers. Dad and mom ordered brewed coffees, I ordered an Iced Caffe Mocha and my brother ordered a Mocha Frap. We were just laughing around. We were also finalizing the Subic Trip.
When the mall opened, we strolled for a little while. Dad bought my brother a pair of shoes in Artwork and he also bought me a pair of sandals in Von Dutch. Then, we were off.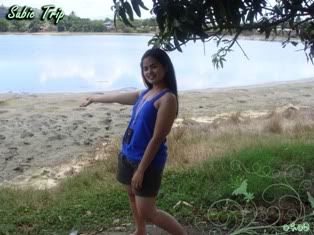 Yesterday, we went to Subic. We met up with Kuya Jojo at Shakey's-Monumento. We had a long drive from Manila to Subic but was absolutely fun. We watched movies of Julia Roberts since it was the only DVD Kuya Jojo had in his car. We went there to visit the fish pond owned by the Medina Family. It was my first time there and I was surprised with how huge the pond is.
They prepared lots of sumptuous foods for us and everything was seafood. From fishes to crabs to shrimps, just name it. And they were all delicious. We were there, relaxing and feeling the fresh air that we don't have here in the city. Picture taking was, as always, present. We watched them catch fishes in the pond. It was so cool.
We went home at night. Indeed, it was really a fun trip. I will surely go back there. I will drop by Zoobic Safari and Ocean Adventure and that's for sure. Probably, this year also.
* I wanna hit the beach.
* I badly want to watch Fast and Furious in the big screen.
* I wanna see David Cook's concert on o5.16 with a friend.
* I really need to look for a job already.
* I still need to finish pending tasks given to me.
* I wanna go shopping.