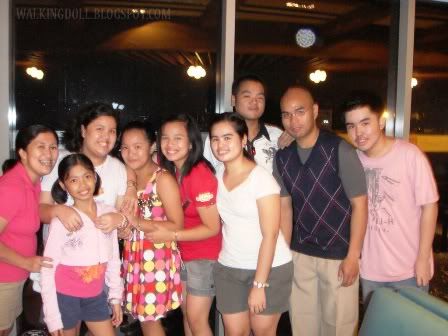 Ate Pj, Claudine, Erika, Charlene, Celine, Cez, Ej, Kuya Chet, Jasper
With cousins during the double birthday blowout of Kuya Chester and Charlene. Just so you know, Kuya Chet is now part of the U.S Army. Proud cousin here. :) The party was held last Saturday at the Ozeano Fusion Restaurant in Manila Ocean Park.
I MUST LOSE SOME WEIGHT!
PS.
New and official watermark.