I never wanted to see you unhappy. I thought, you wanted the same for me.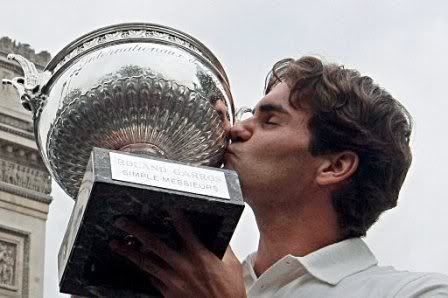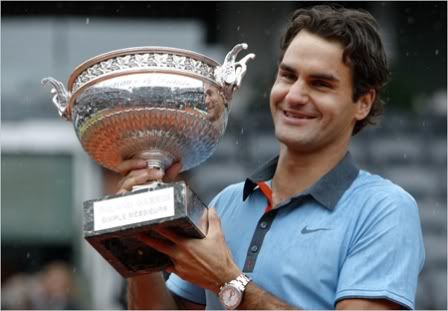 So, yeah, French Open slash Roland Garros 2009 has come to its end. Roger Federer has become this year's champion besting Soderling, who, apparently defeated Roger's nemesis and clay court king, Rafael Nadal. He also tied Pete Sampras' record of 14 Grand Slam titles, Ival Lendl's 19 Grand Slam single finals appearances and became the 6th man in the tennis history to win all the Grand Slam single titles (Australian, French, Wimbledon and US Open). He did that in just seven years.

For me, he is the greatest tennis player ever. He is truly exceptional, versatile and destined to succeed in the tennis world.