just this afternoon, i received my
PDA
, no actually, its
OUR PDA
.
Ej
and i will be sharing with that
PDA
for the rest of our lives. no, just kidding. but its ours talaga. i need to make a schedule for it. together with the
PDA
is the
CD/installer
that i've been longing for. it is the installer of the
Adobe Photoshop CS2
. i'm excited to use it.
by the way,
want some PERFUME??
you can buy to me. some perfumes are
D&G, Tommy Girl, Lacoste
and a lot more. don't worry, this is
REAL
. i'm not joking or anything. you can trust me. i just asked my dad about the price but he hasn't replied. i'll just update you about it. and i'll be taking pictures of it so you could see how big it is.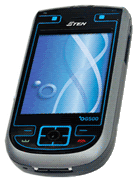 here's a shot of the
PDA
. it is
ETEN G500
for full specifications, just click the link
ETEN G500